PT Link Systems provides a comprehensive service and maintenance capability on all equipment and products supplied.
We offer:
Qualified inspection, assessment and analysis service, together with recommendations on the most cost effective options available.
On site visits for quotations and consultations
Skilled consistent workmanship
Fast turnaround
Guaranteed satisfaction
Quality assurance
Efficient, cost effective service
Trade references on application
We provide full workshop backup, with facilities for turning, milling, gear cutting, drilling, boring, welding, straightening with custom coating and painting capabilities – manned by experienced trades people who perform to best engineering practice and industry-leading standards.
More importantly, we understand the need to minimize costly plant downtime - your product will be serviced or repaired by highly skilled trades people aiming to deliver quality service and customer satisfaction within a minimum response time.
Our spare parts department is dedicated to the swift and efficient provision of parts to our customers to minimize any downtime.
We carry spare parts and inventory for the majority of our common product and equipment lines - and we are able to promptly source any non-stock items from our overseas manufacturers.
Email us at service@ptlink.com.au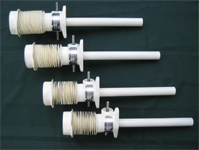 Actuators for Washdown Application – Food Industry
100 Ton Actuator Overhauled